2 Way Silicone Foley Catheter with Tiemann Tip
Product Detail
Product Tags
2 Way Silicone Foley Catheter with Tiemann Tip with Normal Balloon or Integral Balloon Unibal Type Balloon Male Men Children and Adults
• Made of 100% imported medical—grade silicone.
• This product belongs to Class IIB.
• Soft and uniformly inflated balloon makes tube sit well against the bladder.
• Color—coded check valve for identification of different sizes.
• Special tip design, suitable for male, reduce the pain.
• Length: 410mm ± 5mm.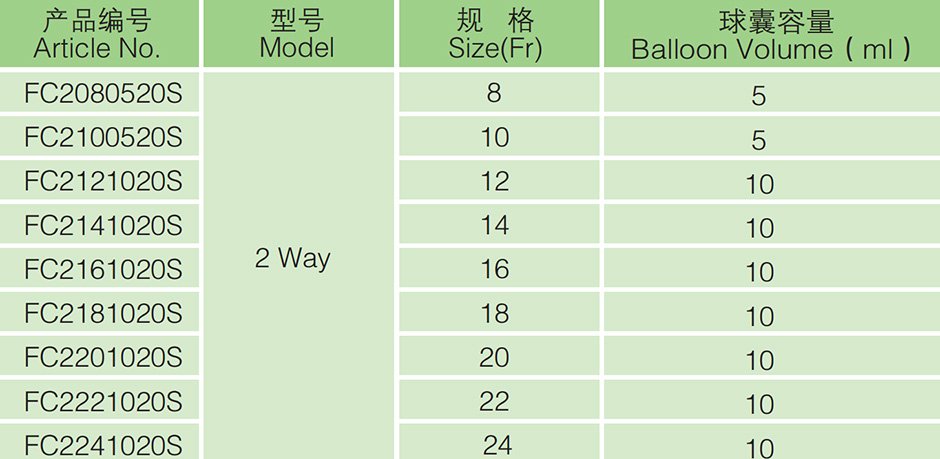 Packing: 10 pcs/box, 200 pcs/carton
Carton size: 52x34x25 cm
"KANGYUAN"Urinary Catheters for Single Use (Foley) is made of imported silicon rubber by advanced technology. The product has smooth surface, slight stimulation, large apocenosis volume, reliable balloon, convenient to use safely, multiple of types and specification for choice. 
The product can be clinically used to urinate and douche urinary bladder by inserting into urinary bladder though urethra. 
1. Lubrication: Generously lubricate tip and shaft of the catheter before insert.
2. Insert: Carefully insert catheter tip into the bladder (normally indicated by urine flow), and then a further 3cm to ensure balloon is also inside it.
3. Inflating water: Using a syringe without needle, inflate balloon with sterile distilled water or 5%, 10% glycerin aqueous solution is supplied. Recommended volume to use is marked on funnel of catheter.
4. Extraction: For deflation , cut off the inflation funnel above the valve, or using a syringe without needle push into valve to facilitate drainage.
5. Dwell catheter: the dwelling time is as the requirement of clinic and nurse.
The unsuitable condition considered by doctor. 
1. Do not use ointments or lubricants having a petroleum base.
2. Different specification of urethral catheter should be chose as different ages prior to use.
3. This product had been sterilized by ethylene oxide gas, and discard after single use.
4. If packing is damaged, do not use.
5. The size and balloon capacity is marked on outer unit pack and funnel of catheter.
6. The guide wire for the auxiliary intubation in the drainage channel of the catheter is pre placed in the children.
7. In use, such as the discovery of urinary catheter, urinary extravasation, inadequate drainage, catheter replacement should be applicable specifications timely.
8. This product should be operated by medical staff.
9. Indwelling time recommend no more than 28 days.
[Warning]
The injection of sterile water shall not exceed the nominal capacity on the catheter (ml).
[Storage]
Store in a cool, dark and dry place, the temperature should not higher than 40℃, without corrosive gas and good ventilation.
[Date of manufacture] See inner packing label
[Expiry date] See inner packing label
[Registered person]
Manufacturer: HAIYAN KANGYUAN MEDICAL INSTRUMENT CO., LTD
---
---