Dear friend:
On the occasion of Christmas, with gratitude, on behalf of Haiyan Kangyuan Medical Instrument Co., Ltd., we would like to express our most sincere New Year's wishes and heart-touched thanks to you, your family and employees. Thank you very much also for your continuous trust and support to Kangyuan.
In drinking water we think of its source, we clearly know that every bit of progress and success of Kangyuan is inseparable from your understanding and cooperating. It is a great honor for us to become a partner of your company and to develop together with you. In the future, Kangyuan is willing to make more efforts for the development of your company's business, and to provide you with better products and more thoughtful services. We look forward to your continuous support to Kangyuan. Your satisfaction is the greatest recognition and encouragement to Kangyuan.
We again wish you and your family joyful work, good health, a Merry Christmas and a Happy New Year of 2023!
Thank you!
Haiyan Kangyuan Medical Instrument Co., Ltd.
All employees
January 1, 2023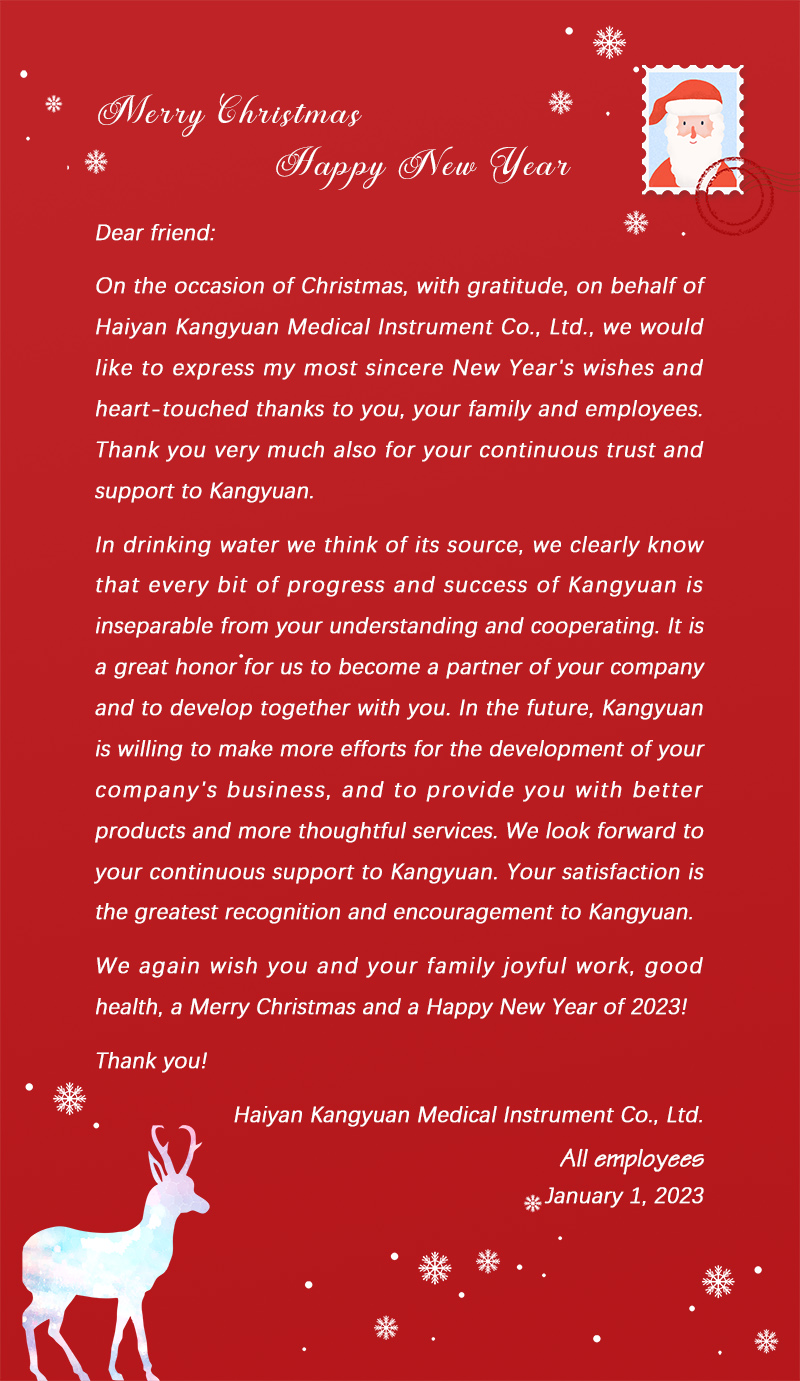 ---
Post time: Jan-01-2023