When trouble occurs at one spot, help comes from all quarters.In order to further assist the epidemic prevention and control work in Hainan Province, in August 2022, Haiyan Kangyuan Medical Instrument Co., Ltd. and Hainan Maiwei Medical Technology Co., Ltd. donated 200,000 disposable face masks, rinse-free disinfectant gel, and mineral water to Hainan Province. , instant noodles and other epidemic prevention materials. Boxes of anti-epidemic materials, loaded with the deep friendship of Kangyuan's people, were transported overnight from Zhejiang Province to the front line of epidemic prevention in Hainan Province.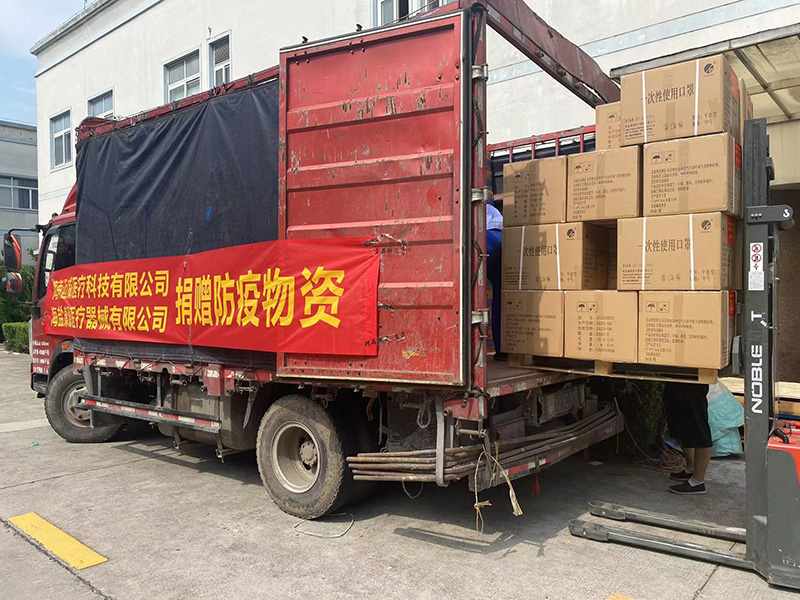 The fight against the epidemic is inseparable from the joint efforts of the people of the whole country. In the face of the epidemic, Kangyuan people cannot go to the front line, but everyone is concerned about fighting the epidemic. They hope to make a modest contribution to the epidemic in Hainan by donating epidemic prevention materials, and contribute to the prevention and control of the epidemic in Hainan.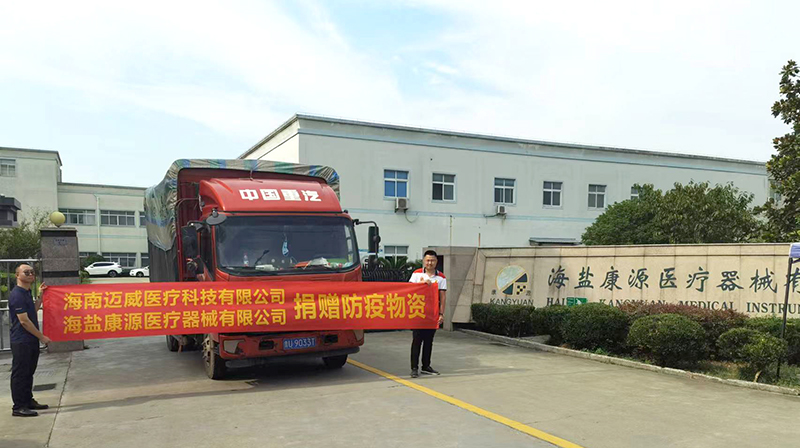 Anti-epidemic in the front, support in the rear. Kangyuan is willing to fight side by side with the people of the whole country, actively undertake social responsibilities, practice the responsibility of the enterprise with practical actions, and dedicate its energy. We believe that as long as we unite together and fight the epidemic together, we will be able to overcome the epidemic as soon as possible and life will return to normal !
---
Post time: Sep-03-2022